Vision II Pro Headlight Aimer/Aligner
$2,726.00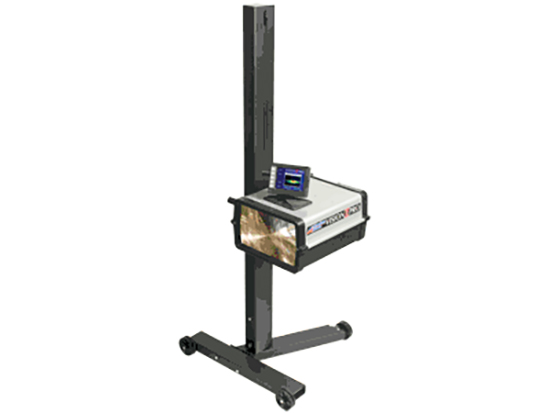 The Vision II Pro™ Image Processing Headlamp Aimer provides factory-precise analysis. Precision laser positioning, high technology photometric analysis and computer quick calculations make the Vision II Pro™ the most accurate image processing headlight aiming device available. The versatility of the Vision II Pro™ system enables you to aim nearly any headlamp on any make of vehicle throughout the world. Standard, auxiliary, fog, rectangular, round, or aerodynamic VOL, VOR, HIGH, LOW headlamps can be precisely aimed, regardless of size.
Features
The Vision II Pro™ will never become obsolete. It will always be on the leading edge of technology. The system can be expanded when new aim patterns are developed.
Color LCD Display - allows for bright detailed images and easy-to-read text.
Aim Lamps screen - allows the operator to select the style of headlamp to be aimed - VOL/VOR/LOW/HIGH/FOG.
Automatic Floor Slope - built-in digital level allows for quick service bay changes. Simply change the bay number in the bay settings screen and the aimer software will automatically figure the floor slope offset.
Automatic Positioning - using laser technology and position sensors the software automatically compensates for vehicle misalignment.
System Calibration Check - performs diagnostic check to verify the aimer calibration is in specification. Ideal for inspection stations.
Meets SAE J-600 Specification.
Other American Aimers, Inc. Products